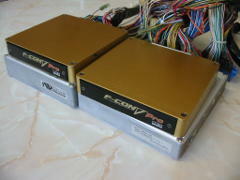 Welcome to the UNOFFICIAL FAQ for
HKS F-CON
series of aftermarket ECUs.
It is intended to the be central resource for technical information for those seriously interested about this relatively unknown piece of hardware in the aftermarket and tuning industry.
If there are any questions you would like answered, or if you have additional information that would be perfect to be added to the FAQ, please send it via the contact page or email it through.
-David.
NOTE: this FAQ is NOT AFFILIATED with HKS Australia, HKS Europe, or HKS Japan.