HKS: Accessories: EIDS
Electronic Idling Stabilizer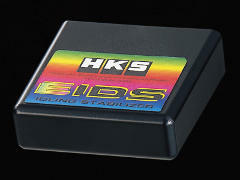 The HKS EIDS has been developed to buffer dramatic airflow meter signal fluctuations. By buffering these fluctuations the EIDS prevents engine stalling or stumbling associated with sudden imbalances in air/fuel ratio of airflow meter-equipped vehicles that utilize atmosphere venting blow-off valves.
Type H1 (4605-RN001) Vehicle Suitability:
• Nissan VG30DETT (Z32)
• Nissan Skyline GTR RB26DETT (R32 R33 R34), RB25DET (R34 R33), RB20DET (R32)
• Nissan SR20DET (S13 S14 S15 RNN14 GtiR).
• Subaru STi Versions 3, 4, 5 (9/96 - 7/00) WRX GC8 / GDB EJ20K EJ20G 9/96-
• Subaru LEGACY B4 BE5 2001 May - 2003 May
NOTE: VEHICLES WITH TWIN AIR FLOW METERS SUCH AS SKYLINE GTR REQUIRE 2 STABILISERS
TYPE-H2 (4605-RF001) Vehicle Suitability:
---
TYPE-K (4605-RM001) Vehicle Suitability:
---
NOTES:
Type H1 for Hot Wire.
Type H2 for Impreza.
Type K mainly for Mitsubishi.
EIDS PRO should be used when the pressure and voltage changes are large.
Type T1 is mainly for Toyota, full throttle close >0.65V
Type H1 is mainly for Nissan, full throttle close <0.65V
Photos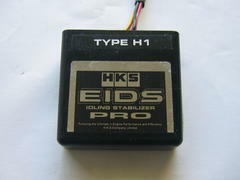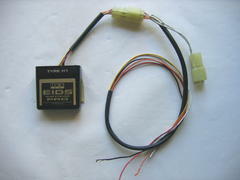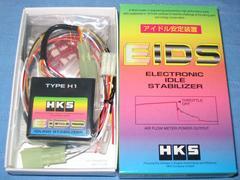 Files
• HKS EIDS Installation Manual - [
pdf
]